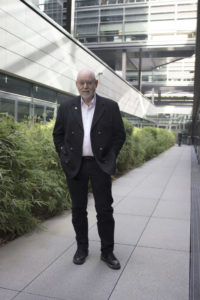 Dear Amcham members and friends,
Welcome to your 10th June 2021 AMCHAM Newsletter!  As always we are pleased to be able to serve and support you.
Now that Luxembourg is starting again to come physically alive on a socially interactive basis and the weather is allowing sports and other outside activities… and the student year is coming to a close with the possibility of again enjoying vacations abroad, we have decided to focus this Newsletter issue on health and physical fitness  promotion activities. To do this we have turned to our friend Raul Galbarini, the founder and CEO of House of Fitness 360, who is our exclusive interviewee for this issue of our Newsletter. Since Raul is absolutely passionate about physical health and fitness, he was not hard to convince to give us an overview and advice to pass along to you all on what to do and how to do it to ensure optimal mental and physical health for each of you and your families and friends. Please read and consider to implement his advice to be the best healthy and happy person you can be… and to encourage and support your families and friends to do likewise.
We likewise announce with this issue another joint partnered event with the Luxembourg American Chamber of Commerce in New York to present the current cultural opportunities associated with the Kirchberg MUDAM. Again this is a change of pace from our normal activities and promotion, but we believe a good combination of culture is helpful for optimal mental health and happiness.
I am very pleased to report that our Member Benefits Club program continues to be positively accepted and we are making progress distributing the first (and now second) set of membership cards. To those companies who have expanded their involvement to all of their employees, and to partners and spouses, we express our gratitude and sincere thanks! If you are affiliated with AMCHAM but do not yet have an MBC card, please contact your HR department or us and we will work with you to make this happen. As a reminder all AMCHAM affiliated employees, as well as their partners and spouses are eligible to receive MBC cards.
This week's food recipe is for Asparagus, Egg and Potato Caesar Salad! Enjoy!
We know you will like this treat!
With respect and our very best regards,
Paul
Paul Michael Schonenberg
Chairman and CEO
AMCHAM Luxembourg