Georgian Prestige
Quel genre d'entreprise avez-vous ?
Nous sommes une toute petite et jeune entreprise née de la passion et les racines de ses fondateurs. Avec nous, Vous voyagez en Géorgie et Moldavie à travers la découverte de leurs Vins, de leurs cépages locaux et leurs traditions. La Géorgie est considérée comme le berceau de la viticulture (8000ans av JC), avec ses 500 cépages autochtones et la méthode de vinification ancestrale "Qvevri "unique au monde. Dans ces pays le Vin et à l'honneur dans tous les domaines de la société. Nous vous proposons de découvrir ces vins dignes des grandes tables et bien étonnants. Pour se faire, nous nous déplaçons pour des dégustations privées sur vos lieux choisis à cet effet.
Qu'avez-vous fait pendant la crise ?
La crise nous a beaucoup impacté, car pour découvrir ces vins, le meilleur moyen est la dégustation, ce qui n'était pas possible pendant la crise. Heureusement, Nous avons pu compter sur nos clients que je remercie beaucoup.
Quels sont vos espoirs ?
Nous cherchons des relations de partenariat solides et qualitatives.  Le plus grand espoir est que la société retrouve un mode de vie convenable, qu'on puisse organiser des dégustations et faire découvrir notre Vin au plus grand nombre de personnes.
Quels sont vos produits les plus populaires ?
Vous trouvez dans notre sélection des vins rouges (sec et demi-sec), blancs (sec, demi-sec et demi-doux), rosé. Selon la méthode de vinification, les cépages, l'âge de la vigne etc…  Les vins sont différents et cette large panoplie de gouts fait que chacun peut trouver son vin préféré.
Qu'offrez-vous à nos membres ?
En vue d'un partenariat durable nous proposons aux membres de AMCHAM Club, 15% de réduction toute l'année. De plus, pour vos dégustation mon déplacement sera offert.
En espérant un bon partenariat, je reste à votre disposition pour toute question.
Cordialement
Aurélie METZDORF
GEORGIAN PRESTIGE SA
Vins géorgiens et vins moldaves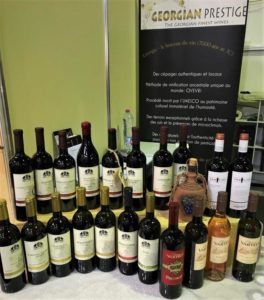 English Translation:
What kind of business do you have?
We are a very small and young company born from the passion and the roots of its founders. With us, you travel to Georgia and Moldova through the discovery of their wines, their local grape varieties and their traditions. Georgia is considered the cradle of viticulture (8000 years BC), with its 500 indigenous grape varieties and the ancestral "Qvevri" winemaking method unique in the world. In these countries wine is in the spotlight in all areas of society. We invite you to discover these wines worthy of great tables and quite astonishing. To do so, we travel for private tastings at your places chosen for this purpose.
What did you do during the crisis?
The crisis has had a great impact on us, because the best way to discover these wines is through tasting, which was not possible during the crisis. Fortunately, we were able to count on our customers whom I thank very much.
What are your hopes?
We are looking for solid and qualitative partnership relationships. The greatest hope is that society will find a decent way of life, that we can organize tastings and introduce our Wine to as many people as possible.
What are your most popular products?
You will find in our selection of red wines (dry and semi-dry), white (dry, semi-dry and semi-sweet), rosé. Depending on the wine-making method, the grape varieties, the age of the vines, etc. The wines are different and this wide range of tastes means that everyone can find their favorite wine.
What do you offer our members?
With a view to a lasting partnership, we offer AMCHAM Club members a 15% reduction all year round. In addition, for your tasting my trip will be offered.
Hoping for a good partnership, I remain at your disposal for any questions.
=====================================================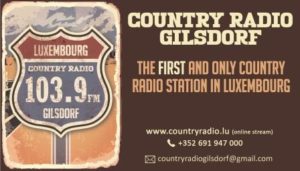 Country Radio Gilsdorf
What kind of business do you have?
The first and only country radio station in Luxembourg established in 2018 and run a nonprofit org.
What have you done while the crises?
Extended on air hours and installed a new transmitting site from where we can reach half of the Luxembourg Country (Lintgen-Weiswampach +- 250.000). Included an online stream to the Radio's website for worldwide listeners.
What are your hopes?
Finding sponsors and supporters to extend the program and keep listeners informed about events, offers and opportunities.
What are your most popular products?
Original US, Canadian and European Country music variety. Original and professional produced Country, Bluegrass and Rock-a-Billy Radio shows.
What do you offer to our members?
Amcham MBC receive one-year free supportive membership card including 1 month on air announcements. Additional years 50Eur. including 1 month on air announcements.
————————————————————————————————————————————–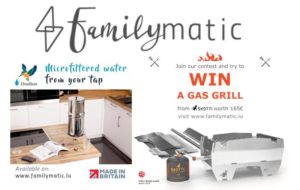 FAMILYMATIC
What kind of business do you have?
Familymatic.lu is a Luxembourgish online shop for anyone who likes smart solutions that make life easier, better and more fun.
What have you done while the crises?
We have been growing our partner's network and product range, especially with the reddot design award winning SKOTTI brand which is seeing phenomenal growth and keeps bringing new innovative accessories to the market at record speed. We are very proud to be the official SKOTTI distributor in Luxembourg.
What are your hopes?
That we can meet again safely with our friends and business partners. It is important that all the restrictions and control mechanisms that have been put in place, not only for health reasons, are lifted, so that we find the freedom and closeness again we had before.
What are your most popular products?
We are also the official distributor of the British Berkefeld/Doulton water filters in Luxembourg. Doulton has been around for over 150 years. The quality of their water filters is unrivaled, so the water filters are very popular. And with the BBQ season approaching fast and the many nice picnic spots in Luxembourg, you will also see many SKOTTI grills around.
What do you offer to our members?
We offer a 10% discount on Doulton gravity water filters on familymatic.lu, please contact us for the discount code.
In addition, members can join our contest and try to win one of three SKOTTI gas grills until June 27th, 2021. Visit familymatic.lu for more information.
================================================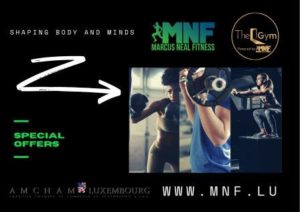 MNFitness
Marcus Neal Fitness
General
No joining or activation fee,
The trial session is FREE for members of AMCHAM.
Group sessions
– Group sessions package: 175 euros / month for unlimited access to our general group sessions (1 session per day) – instead of 200 for a monthly subscription of 12 sessions.
– Group sessions package including our exclusive / limited courses such as GoBoxFitness or Spinergy: 260 euros / month unlimited access to all our group sessions (1 session per day). instead of 300 for a monthly subscription of 12 sessions. (Exclusively for the gym in the CITY)
*These prices apply for a one-year contract with a monthly payment (standing order).
** AMCHAM members must download the Mindbody application, on which they can subscribe to a contract (one year) reserved for AMCHAM members. Before their first session, employees will just have to prove to us that they are affiliated with AMCHAM by submitting / sending proof in the form of a membership card. With this contract, they agree to a monthly payment plan.
ABOUT MNF: 
Tailor Made fitness sessions
Certified, dedicated and educated coaches
For beginners and pros of all ages
Drop-in classes, monthly or yearly subscription
Personal and welcoming
Classes and training sessions are fun, fast-paced and dynamic.
Coaches who care about YOU
WE OFFER:
Different types of functional and HIIT training:
Morning Mayhem
Classic Smoke
Lunch Crunch
Fundamental Smoke
Absolute Smoke
Grab a new type of smoke break, and get rocked by our coaches with one hour of high intensity movements with weights, bands and medicine balls to get every aspect of your fitness elevated!  Full body workouts to improve your fundamental movements, strength, core and cardio! These workouts are perfect for anyone, at any level of fitness experience!
SpinErgy
This is a high-energy class that blends cycling technique, hit music, club-style lighting and expert coaching to energize and inspire. This class is a perfect mix of speed and climbing intervals that match the beat of the music and time-based drills that get you sweaty.
GoBoxFitness
Come join us in learning and improving your boxing mechanics! These workouts will be a combination of boxing training and full body athletic training to gear your body on every level!
Power hour Yoga
This powerful yoga class will strengthen your body and open you up for fluid movement. You will work through poses to light up your core and legs and work through fun transitions. Prepare to leave feeling strong and empowered!
Young@heart training
It's never been more important to stay fit and healthy, especially as you get older. Young at heart sessions are taught by a trained coach that involve a dynamic warm-up, strength building exercises, stretches, 4 balance activities, and a cool-down. Stay fit and have fun!
** COVID
If classes get cancelled due to Covid restrictions, we offer a voucher or the option for alternative online classes. Last lockdown we also offered outdoor classes and also a lot of clients chose that option.
We would love to formalize our partnership and develop a campaign together.
Best regards,
Marcus Neal
MNF
=====================================================

INLINGUA
Notre école de langue inlingua® Luxembourg offre une expérience transfrontalière unique avec une direction indépendante et forte d'une connaissance accrue du marché linguistique de la Grande Région.
Depuis 1993, nous nous développons au cours des années en tant qu'acteur de référence sur la formation langues pour Adultes.
Nous poursuivons notre croissance avec un rôle clé dans les services autour de l'enseignement des langues et la capacité à offrir des produits innovants et régulièrement mis à jour ;
Capacité confirmée par la crise sanitaire, durant laquelle nous avons cultivé nos services digitaux que nous espérons continuer d'agrandir.
Notre objectif : vous permettre de bénéficier d'un service et d'une expertise linguistique réelles et uniques sur la Grande Région.
Notre méthode : Vous donner la parole ! Parler et penser uniquement dans votre nouvelle langue, la langue maternelle de votre formateur.
Nos services : Formations et Examens linguistiques, classiques ou spécifiques pour enfants, adolescents, adultes et entreprises, en individuel, collectif, présentiel ou distanciel…
Notre département pédagogique garantit grâce à une formation et un encadrement rigoureux de nos formateurs, la satisfaction de nos stagiaires auprès desquels nous effectuons des enquêtes qualité.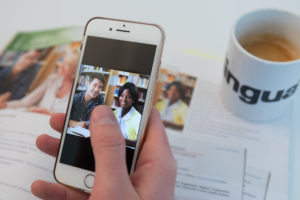 Chers membres Amcham, nous vous offrons 10% de remise sur toutes nos formules de cours de langue (particulier).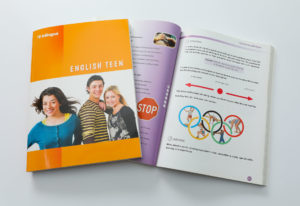 English Translation:
Our language school inlingua® Luxembourg offers a unique cross-border experience with an independent management and with an increased knowledge of the linguistic market of the Greater Region.  Since 1993, we have developed over the years as a benchmark player in language training for adults.
We continue to grow with a key role in language teaching services and the ability to offer innovative and regularly updated products;
Capacity confirmed by the health crisis, during which we have cultivated our digital services that we hope to continue to expand.
Our goal: to allow you to benefit from real and unique service and linguistic expertise in the Greater Region.
Our method: Give you the floor! Speak and think only in your new language, the mother tongue of your trainer.
Our services: Language training and exams, classic or specific for children, adolescents, adults and companies, individually, collectively, face-to-face or distance …
Our educational department guarantees, through training and rigorous supervision of our trainers, the satisfaction of our trainees with whom we carry out quality surveys.
Dear Amcham members, we are offering you a 10% discount on all our language course packages (private).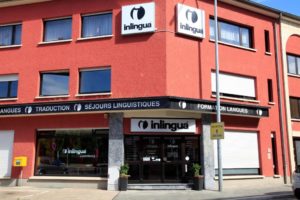 =====================================================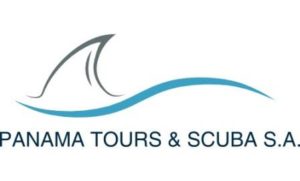 PANAMA TRAVEL AGENCY
What kind of business do you have?
TRAVEL Agency  and Tour Operator
what have you done while the crises?
Promoting and looking for New DESTINATIONS
What are your hopes?
GETTING BACK TO NORMAL ASAP
What are your most popular products?
VIP TOURS TO PANAMA Costa Rica and Galapagos
what do you offer to our members?
10% discount and Upgrade in some Hotels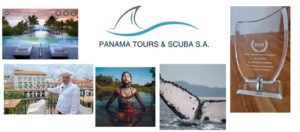 ==========================================
OPTIM2
What kind of business do you have?
Specialist in the optimization of interior spaces, Optim² Gain de Place develops and brings your projects to life by revealing the full potential of your interior.
Each project is worked on in a personalized way (layout, colors, finish, etc.). It adapts to your indoor environment, your lifestyle and your budget.
We are present and involved from design to installation of the chosen solution: we provide advice and expertise at each stage of your project.
We will provide you with a wide range of furniture, modularity (including tailor-made) and finishes to bring your desires to life.
For an overview of our achievements, please visit our website https://optim2-gaindeplace.com/
Our online catalogue : https://optim2-gaindeplace.com/categorie-produit/estimer-votre-projet/
What have you done while the crises?
We kept the appointment way of functionning in order to keep our client safe regarding the Covid. We love to reserve the showroom for our clients because it gives us time to exchange, creat their project with them in an exclusive environment.
What are your hopes?
With this new world in front of us, it seems our home will need to integrate several spaces (personal, Professional) in the same square meters. Our products are bringing a long-term solution regarding this new way of living.
What are your most popular products?
The bed with desk.
Lots of people had to work for home and to be able on less than five square to have a real desk to work and a real bed to sleep.
What do you offer to our members?
Our service includes the supply and installation.
The furniture is guaranteed for 5 years
And for the members, we offer 10% on all of our products.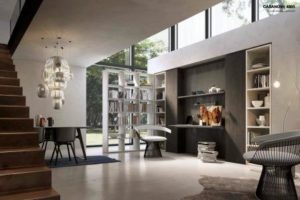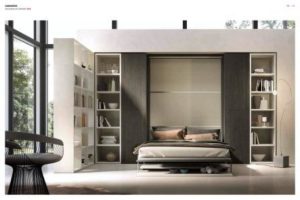 ====================================================

FERBER
What kind of business do you have?
FERBER hair&style is a hairdressing company, family owned since 1928, with 13 hairdressing salons of which 4 Barbershops and an online shop : www.hairshop.lu. We have our own Hair'cademy
in which we train our collaborators to guarantee our customers the highest
quality and a good service.
What have you done while the crises?
When all the hair salons where closed for 2 months our online shop boomed so
I did packages, as every customer gets individually selected goodies and samples which each order, I had really fun in pampering our clients and getting their positive feedback. My brother Lionel and I held also virtual staff-meetings to reassure them, inform them about online trainings and manage the really much looked forward reopening of our salons.
What are your hopes?
I hope that people find again pleasure in making themselves beautiful, getting rid of the coach-potato style we had for the last year. I hope as well that we all start to consume more consciously, that's why I created the hairshop
2 years ago, I wanted to give people a local and less carbon emitting solution. We plant 1 tree in Madagascar for each Hairshop order and for each color done in our salons to neutralize our carbon emissions. Furthermore, we selected some amazing sustainable brands, and we specialized in some salons in natural & organic coloring (more on this on our website www.ferber.lu)
What are your most popular products?
Kérastase is our bestselling brand, then we have as well eco-friendly brands like  Davines , Maria Nila  and Authentic Beauty Concept. Furthermore, Molton Brown is a delightful & traditional bathing brand and you can find some high quality hair accessories,  brushes and electronic devices like Steampod or ghd
.
what do you offer to our members?
In addition to the 10% discount available on the products in our Barbershop and Ferber salons, we offer a 10% discount on their first order with Promocode AMCHAN, available on absolutely everything in our web shop: www.hairshop.lu.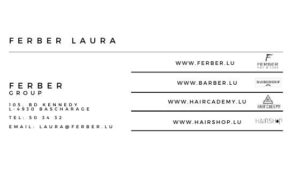 =====================================================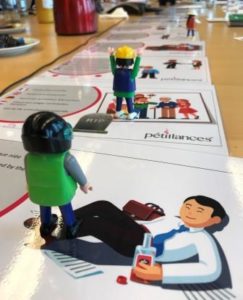 Petillances Sàrl
What kind of business do you have?
Pétillances is a training, psychosocial risk prevention, and coaching organization, dedicated to the development of personal skills through a humanistic and creative pedagogical approach. We develop tailor-made services to adapt to our clients' needs. Pétillances experts are active throughout the Greater Region and offer their services in French, German, English, and Luxembourgish.
what have you done while the crises?
We continued to support our clients remotely and employees through our psychosocial hotline service. We have become more digital to adapt to the current context. We also had to rethink the way we operate our various activities.
what are your hopes?
The health situation seems to be improving and we are gradually resuming our face-to-face activities. We are hopeful that training modes will progress further and make way for different learning alternatives such as blended learning. We are also seeing a change in the nature of psychosocial risks as a result of the restrictions we have been experiencing for over a year. The calls for help are growing and we hope that psychosocial risk prevention will finally take its place in the workplace safety regulations of companies.
We must take advantage of what the crisis has brought us with teleworking or digitalization, and we must include change as a source of constant innovation.
what are your most popular products?
Our most popular services are all those related to psychosocial risks: WAZ'GOIN'ON? is a playful solution adapted to the context of the Luxembourg market actors and to the needs of the employees to support them in the prevention of psychosocial risks. The PEPITE is a tool administered by a survey that measures the psychosocial risks of a whole company and its organizational origins. And the PSYCHOSOCIAL HOTLINE allows the employees of a company to contact a professional who will put his experience and his knowledge at disposal to bring relevant and realistic tracks.
As far as our training courses are concerned, the most popular ones concern leadership, communication, stress management, and emotion management.
what do you offer to our members?
We want to showcase our expertise, exchange, and share our knowledge. We can also offer webinars to other members on current topics related to our field of activity. We have developed a special offer for the summer with two Summer Bubble training courses as well as a skills assessment with advantageous prices for members.
=====================================================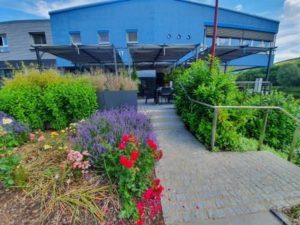 Ristorante Cento Vini
Grevenmacher
What kind of business do you have?
Our restaurant, located in the vineyards directly on the border to the Moselle, offers high quality Italian kitchen with exclusive wines and an excellent service.
what have you done while the crises?
While the crises we have offered pick up service and extended our terrasse.
what are your most popular products?
Our most popular products are:
– Tagliolini al Tartuffo
– Ossobucco
– Scampis or loin on skewer
– Paccheri calabrese
– Tagliolini all'astice
what do you offer to our members?
Dear members, we have the pleasure to offer you 10% on your total bill.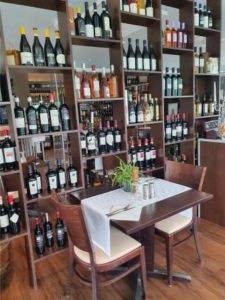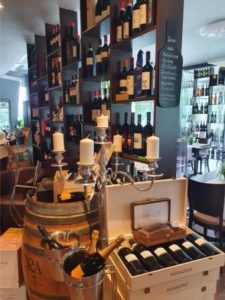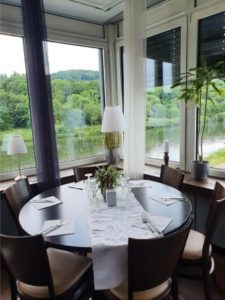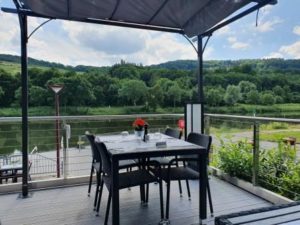 ============================================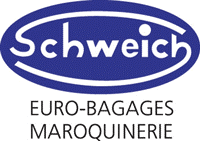 Schweich
What kind of business do you have?
Schweich Eurobagages & Maroquinerie is a shop, located in the Shopping Center La Belle Etoile in Bertrange, selling leather goods, school backpacks and is an absolute specialist in points of trolleys, suitcases, travel accessories and business bags.
What have you done while the crises?
Our store was closed during the absolute lockdown times. Nevertheless we could sell some products over the Luxembourgish Online-Shop LETZSHOP.
What are your hopes?
We hope that the COVID-situation is getting better and better and are happy to welcome all the people that restart travelling now in our store.
What are your most popular products?
Our most popular products are the suitcases of the brands SAMSONITE & AMERICAN TOURISTER and for sure the backpacks of the brands: Eastpak, Kipling, Dakine, Herschel, Ergobag, Satch & Affenzahn. In the leather goods corner we offer a wide range of handbags and business bags of brands such as Calvin Klein, Tommy Hilfiger, Lancaster, Suri Frey, Arthur & Aston and many more.
What do you offer to our members?
We offer a 10 % discount on all our products apart from special sale offers to the amcham members.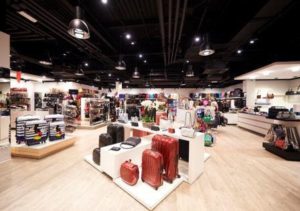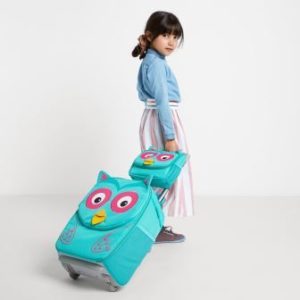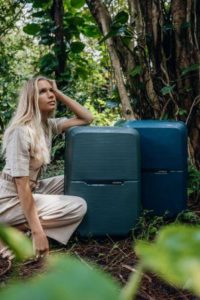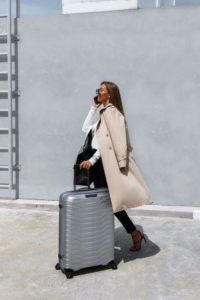 =================================
   Simsalabim
What kind of business do you have?
Simsalabim Costumes & More opened its doors in Wasserbillig in 2012.  We always love and live our idea, our passion for all kinds of costumes, party supplies and original Bavarian clothes for the Oktoberfest like Dirndl and leather pants.  The shop is supplemented with our FC Bayern Munich fan shop with original licensed products of the FCB Munich.
Are you looking for a fancy dress for adults or children or decoration for Cavalcade, Carnival, Oktoberfest, Halloween, Christmas or your theme Party, some fan articles?
We are specialised in all types of fancy dresses, wigs, costume accessories, masks, make-up, fun lenses and party decorations, flags. Our small shop has a large selection of beautiful costumes for adults and children. Certainly, we offer an individual service to our clients.
A small selection of our products could be bought online on Letzshop www.letzshop.lu/simsalabim. You can also order your articles by mail or phone and we deliver with Letzshop.
What have you done while the crises?
The NO EVENTS crisis made us depressed. But we focused our full power on more digitization, we also made a new video clip of the shop and developed our presence online on LETZSHOP. We also remodeled our shop in a more customer-friendly way.
What are your hopes
Hopefully the fun factor in life does not disappear. Let`s restart party life and let us have fun again and laugh together.
What are your most popular products?
Ready for an unlimited party zone: Looking for party decoration, a 1920s flapper look or an original Dirndl, leather pants, an outfit for Steampunk Convention or original clothes for a medieval event, nice FC Bayern Munich fan presents, please come in and find out.
What do you offer to our members?
AmCham Luxembourg members will benefit from a 10% discount* on all our products in our shop in Wasserbillig.
*discount on sales excluded
Häerzlech Wëllkomm- Welcome to our shop in Wasserbillig, the Simsalabim Team is looking forward to your visit.
Our homepage: www.costumes-simsalabim.lu
Facebook: https://de-de.facebook.com/SimsalabimWasserbillig/
Letzshop: www.letzshop.lu/simsalabim