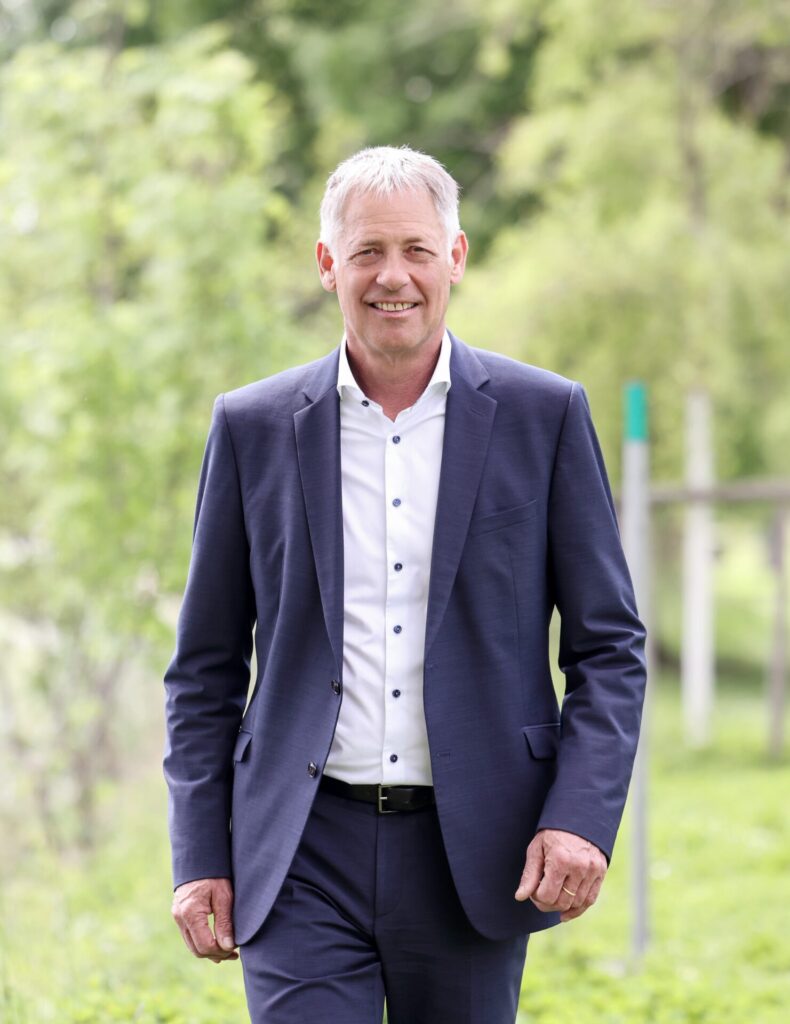 Henri Kox, Minister for Housing and Internal Security, recently took time out of his busy schedule to discuss key concerns for the AMCHAM community.
AMCHAM: Please introduce yourself to our readership so they better know your background and history, who you are and why you are your present self and what you are trying to accomplish through your public service
Henri Kox: My upbringing in a family of 11 kids certainly had a big impact on who I am today and carved the way for my political engagement. Our parents had a strong influence on us, exemplified a whole set of values and gave us a path to follow. My mother, Elisabeth, was a very committed woman – in all respects. At home, in church, in politics. As a candidate for the Green Party, she took part in the state elections in 1994. A commitment that rubbed off on her children and paved the way for my future commitments.
After my final vocational diploma from the Institut supérieur de technologie, I obtained a diploma in engineering from the RWTH Aachen in 1990 and became a professor-engineer in 1990. I then taught at the Lycée technique des Arts et Métiers in Luxembourg until July 2004. Teaching and demonstrating how theory applied to reality was something I was always keen on and I therefore developed concrete pedagogic projects to show my students how that translated into real life. I also had a strong interest from early on in renewable energies, and acted as Chairman of Eurosolar Luxembourg a.s.b.l. from 2002 until I joined the government.
A member of the Green Party since 1996, I was elected at local level to the municipal council of the city of Remich in 1999. As a result of the municipal elections of 2005, I became alderman and, from 2009 to 2017, I was the mayor of Remich. Following the legislative elections of 2004, I joined the Chamber of Deputies and was re-elected in 2009, 2013 and 2018.
In Parliament, I assumed among others the role of president of the Housing Committee and was member of the Internal Security and Defence Committee, the Finance and Budget Committee and the Environment, Climate, Energy and Spatial Planning Committee.
After the cabinet reshuffle on 11 October 2019, I joined the coalition government formed by the Democratic Party (DP), the Luxembourg Socialist Workers' Party (LSAP) and the Green Party (déi gréng). I was appointed Minister for Housing, Minister Delegate of Defence and Minister Delegate for Internal Security.
On 23 July 2020, I was nominated as Minister of Internal Security while keeping the Housing portfolio. While these are sensitive subjects, I'm very proud that we have been able to achieve tangible progress over the past years and make an impact on people's lives, as they benefit from new measures.
The portfolios under my responsibility are quite sensitive, because they touch people's lives directly. I therefore work even harder, because I wish to improve the situation and bring concrete and palpable answers that better citizen's daily life.
I firmly believe that my education in a committed family along with my professional background as a teacher and my longtime former political mandates as mayor of Remich and Member of Parliament have provided me with sound experience of dealing with intricate and delicate subjects, such as housing and internal security, and involving different perspectives.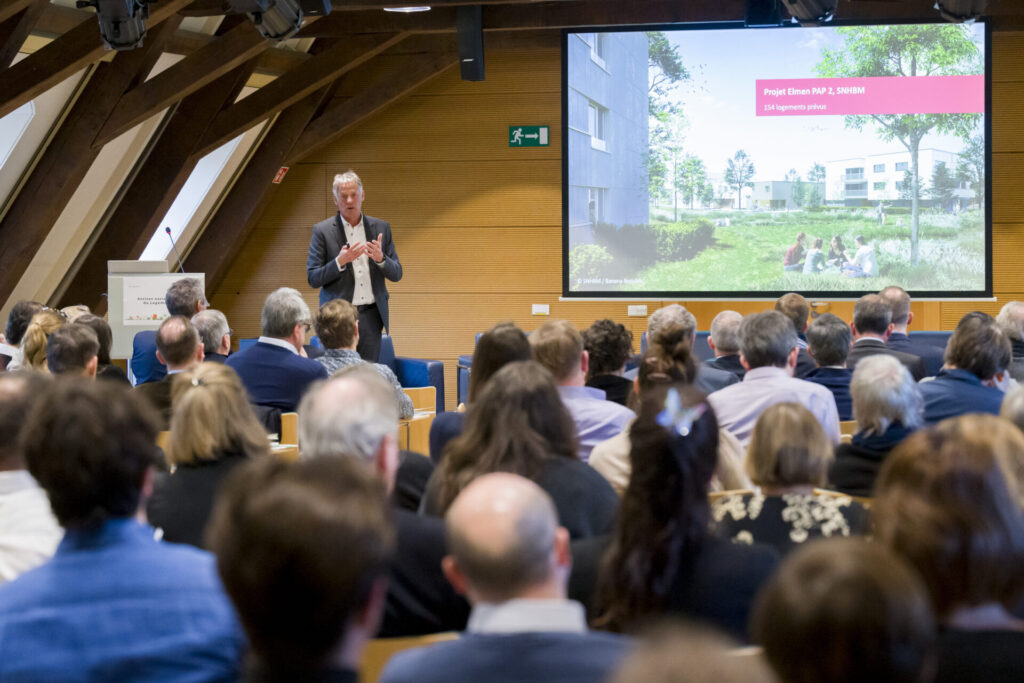 Please share with our readers your SWOT (Strengths, Weaknesses, Opportunities, Threats) analysis of the Luxembourg Police.
A key strength is certainly the positive image of our Police and its powerful brand; this has enabled us to successfully lead a massive much needed recruitment campaign. Reinforcing its ranks is an absolute priority and we've been able to attract more than 600 new candidates to join the Police over the last 3 years. The motivation of this new generation, its dedication to serve the community and play a part in upholding the country's internal security are very strong assets. This being said, a number of new challenges have arisen at national, international and European level. However, the Police cannot act alone and shared responsibility has to be strengthened and recognised at the local and governmental level. Many issues in our society are social problems, which are not in the remit of the Police as such. Another challenge for the Police is criminal activity online. The recent bodycam law that was passed is meant to better equip our police forces to face these incidents and protect them in difficult situations, but also to insure that the police missions are conducted properly.
Cyber criminality and financial crime are definitely threats, which need to be addressed. That is why we are working on a more digitalised Police, equipping them with the necessary tools and capabilities. Furthermore, more infrastructure is needed to support the growing Police force, but also to provide more space (storage) for material and equipment.
In that respect, our newly opened Police school is an opportunity where the Police force can be properly trained to face the new and upcoming challenges.
What are the three to five top priority initiatives you are working on to make the Police more performant as an institution in service to the State and the Citizens?
We have three top priorities: recruitment; to invest, modernise, reform; and shared responsibility.
First, as explained earlier, our extraordinary recruitment plan aims to address the shortage of the Police's staff.
We invest, modernise, reform with the aim of renovating or building police infrastructures (police stations, police school, etc.), acquiring modern equipment (bodycams, digitalization, etc.), and adapting the legal framework to the realities on the ground (video surveillance "Visupol", the "garantie d'accès" law ensuring that all entrances to public spaces remain accessible, etc.).
In terms of shared responsibility, we encourage the authorities at the different levels to take initiatives. At the local level, we work with the municipal authorities and social services to develop local security plans, for example. At the national level, we work with other ministries on various projects such as the Package of measures on the problem of drug-related crime in Luxembourg. At the international level, we cooperate with international authorities and other countries, for example with Europol, or we participate in different councils such as the Justice and Home Affairs Council of the European Union.
Please explain the qualifications necessary to be considered to join the Luxembourg Police.
There are two types of careers within the Police, the civilian agents and the police officers, for which different qualifications are required.
For the civilian agents, EU citizenship is obligatory and recruitment is at all levels as well as in all areas. The specific qualifications are listed in the corresponding job descriptions published on Govjobs.lu. Further information can be found under the following link: https://police.public.lu/en/recrutement/cadre-civil.html
For the police officers, Luxembourg citizenship is mandatory, as well as a general aptitude test (state service) for the corresponding career, which is conducted by the State Centre for Human Resources and Organisation Management (CGPO). The general aptitude test is followed by a special test organised by the Police, which includes an eliminatory sports test, tests in French and German in computerized form, as well as a general knowledge test in German and French, an eliminatory psychological test, and an interview in Luxembourgish. Further information can be found here: https://police.public.lu/en/recrutement/cadre-policier.html
How many new police are hired each year and what are the details of their initial qualification training?
We launched a massive recruitment plan in 2020. The original plan was to recruit 200 police officers per year for a period of three years, but it has been extended to four years. However, we will need more officers, which is why we are already planning to extend the extraordinary recruitment to 5 or 6 years.

The first wave of police officers completed their training in April 2023. The second wave started their second year in May 2023, while the third wave started their first year in May 2023. For the fourth wave, potential candidates can register for the general aptitude test in October 2023, and those who pass the additional police test will start their first year in May 2024. The training takes 2 years. In the first year, the candidates will attend the Police School. In the second year, the candidates will be transferred to different police units [police station and criminal investigation department (SPJ)].
There is much public conversation about drug trafficking particularly in the region of the Gare, public vagrancy and public begging. Please explain to our readers the role of the police in dealing with these issues and what changes need to be undertaken to make improvements in dealing with these challenges
Like any other capital city and main train station area, there are challenges when it comes to drug trafficking and criminal activities. This is not a new phenomenon for Luxembourg or any other European capital, but it has been more in the focus of the public eye recently.
As Ministry of Internal Security, we launched a set of actions and measures with four other ministries, who are also concerned by internal security and drug related issues (justice, foreign affairs – immigration, health, education). This string of measures is being implemented and developed ever since its adoption by the Government in October 2021.
Public begging by individuals is not punishable according to Luxembourgish law as long as they are not part of a criminal organisation. To the contrary, everyone has a right to ask for help, as long as they are not causing disruptions of public order. The public debate around beggars is a social issue and not a police matter, which has been underlined by the civil society, various politicians and the media.
Police can only act within the limits of the law, so the police respond to public calls when a crime has occurred or the law has been broken or is about to be broken, but it is not – and it should never be – their responsibility to take care of homeless people or resolve social issues in general. The local authorities have an important role to play here.
Sir, we welcome and very much would appreciate your answers to any questions we have not raised here which you think are important to address.
The Ministry of Internal Security works for the Police and provides them with the necessary resources to perform their missions in the best possible way. Our aim is a stronger and more modern Police that is closer to the public. In addition, we are working on future priorities, as well as a strategy for national security, in the long term.
Please share with our readers your SWOT (Strengths, Weaknesses, Opportunities, Threats) analysis of the current real estate situation in Luxembourg.
The year 2022 will probably mark a tipping point in many respects, with the war in Ukraine, soaring energy prices, inflation leading to steadily rising interest rates, and a slowdown in the economy. All this is taking place against a backdrop of climate change and biodiversity loss. Our societies are under great pressure. This requires a clear change of mentality, and above all, enlightened and responsible action. We need a transition at every level. This also applies to housing.
Housing policy means social policy. In a society where gaps are widening, it guarantees cohesion and social justice. That's why all my efforts over the last few years have been devoted to facilitate access to affordable housing. Today we are planning and building the affordable public houses that should have been built in the last 40 years.
We do that with a lot of determination through massive public investment. A stock of at least 20% affordable, public and sustainable housing – that is the ultimate objective of my housing policy. Today we have a percentage of just 3%. This proactive policy to massively increase the availability of affordable housing, deployed through the National Affordable Housing Strategy, is already producing concrete and obvious results.
What three to five initiatives do you believe need to be taken to make progress in assuring affordable housing to the different constituencies seeking housing solutions?
The Special Support Fund for Housing Development, created in 2020, brings together all the housing projects currently under way that benefit from a financial contribution from the Ministry of Housing. In 2022, these "Aides à la pierre" (brick and mortar subsidies) provided a total of €173.6 million. At 31 December 2022, the Special Fund included 261 projects representing 3,306 homes in 72 municipalities. Between now and 2027, social housing developers have announced the delivery of around 3,900 homes. In one year, the stock of rental housing provided by public developers combined rose from 3,873 to 4,117 units. This represents an increase of more than 6% in public affordable housing – not counting the number of affordable homes co-financed by the Ministry and built by non-profit housing developers. According to forecasts, from 2024 onwards, annual investments by the Special Fund will exceed 300 million.
During this legislature, the funding laws for 10 new large-scale affordable housing projects have either been passed or are in progress. In all, they represent almost 3,300 homes and public invest of more than €1.5 billion.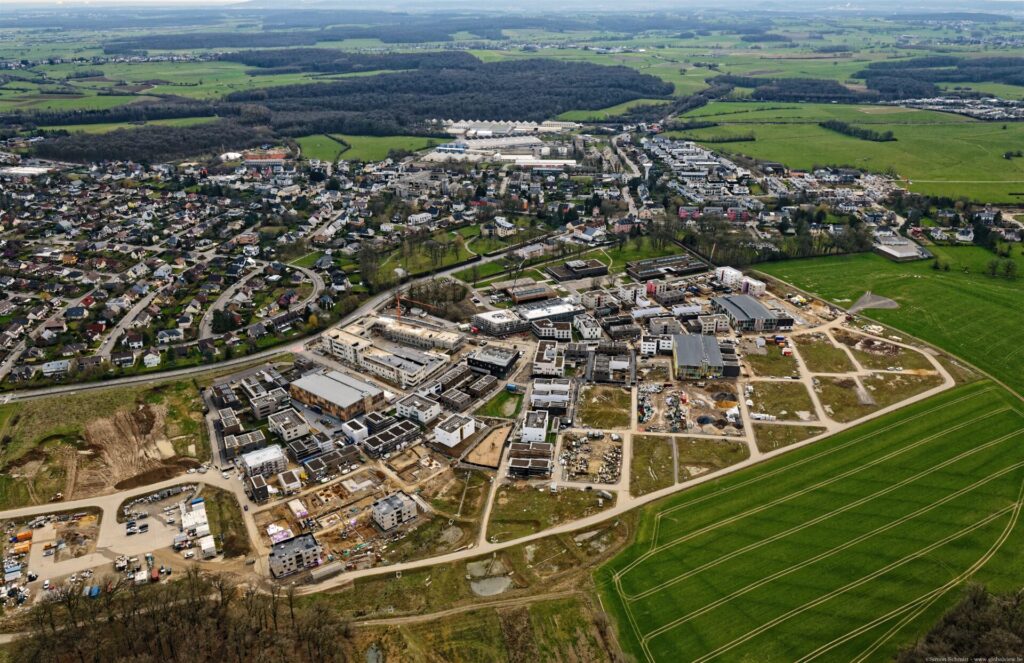 In the years to come, this productive drive to create a substantial stock of affordable housing will be sustained by Housing Pact 2.0. Unlike its predecessor, the state's new housing alliance with local authorities makes financial support conditional on a commitment to results.
I would like to point out that all these housing projects, which are co-financed by the Ministry of Housing, are carried out by construction firms. In view of the difficulties currently facing this sector and in line with the government's anti-cyclical policy, the Ministry of Housing is stepping up its investments.
After decades of inaction, this massive public investment program in affordable housing is accompanied by a far-reaching reform process. With the Affordable Housing Reform, the financing, management and allocation of public housing will become more transparent, fairer and more efficient. It defines new important concepts and tools like affordability, affordable rent calculation and the introduction of the national register of affordable housing.
Last but not least, the reform of individual housing subsidies provides an extension and substantial increases in financial assistance for private market tenants and homeowners. As part of the tripartite agreements in March 2022, to alleviate the emergency affecting tenants in the private market, the Government decided to react quickly and introduce in advance the adjustments to the rent subsidy. Thus the rent subsidy increased in average for more than 50%.
All these reforms and investments are consolidated in the National Affordable Housing Strategy.
A roof over our head ensures stability, security and dignity. It's a right due to everyone!
The business community is particularly concerned about the current imbalance between current housing offerings as compared to the needs for housing, especially with regards to the desire of many young university graduates to have affordable micro-housing accommodation solutions rather than being pressured to live in group housing. Are you open to engage in discussions to find better solutions in support of this vital business community?
The current housing crisis is affecting the whole Luxembourg society, and meanwhile it also has a growing economic impact. For this reason, the "Affordable Housing Reform" introduces, under certain conditions, public financial contributions for the creation of affordable public dwellings for employees and for students.
Unfortunately, because the necessary opinion of the Council of State was not ready, the important "reform of the residential tenancy act" could not be put to the vote in the Chamber of Deputies. This reform aimed to provide a better framework for the private market and combat excessive rents. Shared tenancies would have been better regulated and the real estate agency fees for tenants would have been substantially reduced. This is an important reform that must be finalized by the next government.
The views and opinions expressed are those of the authors and do not necessarily reflect an official policy or position of AMCHAM.lu. Any content provided by our interviewees are of their opinion, and are presented in their own words.