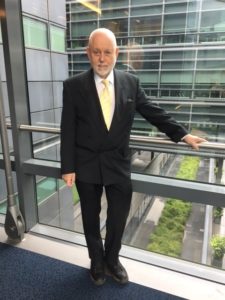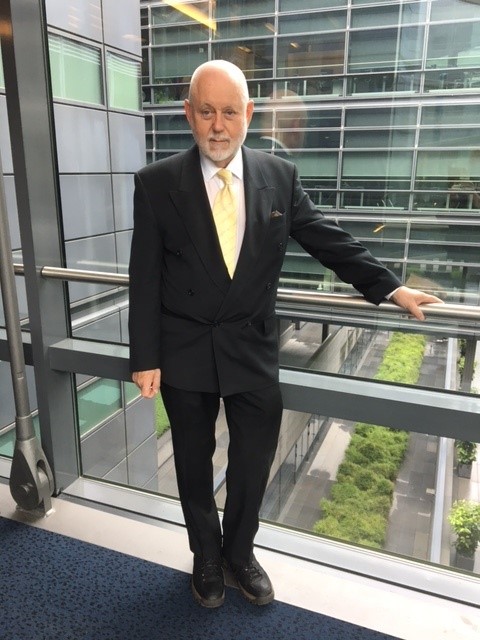 Dear AMCHAM Members, Partners and Friends,
For the moment, the pace of business activity in Luxembourg is amazingly fast and intense, with multiple evening events every day all on top of a full business agenda every day, and following over into a full weekend of activity. Anyone who says that Luxembourg is sleepy with nothing to do must be living in an alternate universe!
I want to offer a shout-out and compliment to our friends at CHINALUX who hosted their 10th anniversary Gala last Tuesday at Cercle Cité. I appreciate that I was seated at the head table between MP Laurent Mosar and Rol Reiland, the Luxembourg Ambassador-Designate to China, across the table from Prince Guillaume, Hereditary Grand Duke of Luxembourg, China's Ambassador to Luxembourg, Ning Hua, CHINALUX President Zhujun Xie, and Julie Becker, the CEO of our Luxembourg Stock exchange.
Wednesday I was delighted to have a private lunch with the new Chairman and European Head of Bank of China, Chen Xu, followed in the evening by my attendance at the annual Deloitte Dlux Nights event at Abbaye de Neumunster. My compliments to John Psaila and his team for this fabulous evening of quality networking and fun!
On Saturday I spent the day at the St George's International School Summer family day in the company of Dr. Christian Barkei and my fellow colleagues on the Board of Directors of the school. A special shout-out to Darren Robinson and his wife holding the fort at the British Luxembourg Society stand, accompanied by Andrew Notter, the newly elected head of the British Chamber of Commerce. There were a total of a dozen stands this year, all selling specialty foods and other products to raise money for special interests and charities. It was a great event.
And then on Sunday, we had the communal elections on a perfectly beautiful sunny day. I voted in Howald at the local school, as I do every six years. After I had voted I felt proud… a part of the process of engagement which is so critical to make democracy work and ensure Luxembourg continues to wisely serve all of its inhabitants.
About the election process and results, I appreciate that the number of foreign voters has doubled for this election than the last, but disappointed the percentage of foreign voters stands at only 16% of the people eligible. I am convinced of the contribution of the foreign community to the success of Luxembourg and would very much like for more foreigners to get registered and participating. AMCHAM will continue to encourage voter registration and participation going forward. We likewise will be supportive of expanding expat voting rights into the national elections…
Based on current information, it looks like the voters have not demanded radical changes, preferring instead to largely maintain their voting patterns of the previous election. If there has been one standout politician standing tall in this current election cycle, it undoubtedly has been Luxembourg City Mayor, Lydie Polfer. While most politicians and parties appeared to run personal popularity campaigns, Madame Polfer augmented her approach by adding a solid and specific issues focus aligning herself with advocating safety for residents, outlawing organized begging, demanding local policing authority to block robbery, street violence and prevent drug sales. This approach resonated very well with the voters who strongly rewarded her with their votes. Perhaps there is a message in this that other politicians should pay attention to during the fall national elections…
Anecdotal evidence suggests that many voters are concerned about their personal financial security and becoming increasingly aware that the Luxembourg economy and Luxembourg businesses are facing challenging times in an ever more competitive world. Since the government can not create money by itself, we are reliant on businesses staying successful to generate the tax revenue needed by the government to finance the way of life we all have come to enjoy…
Ensuring a strong economy based on prosperous companies already in residence and additional new ones we can attract and hold is necessary to ensure our future and the future of our children. Politicians who demonstrate their understanding of this and show their leadership with the right ideas and initiatives may well strengthen their futures and success in service to this country we all love.
For our interview of this week, we have the pleasure to introduce to you Mr. Douglass Welch of Pemberton Asset Management Group. Though he has been in Luxembourg a relatively short time, his global experience and expertise in alternative finance means that he can see things from a different perspective. Please enjoy this interview.
You will also see that we have rearranged the content to put more emphasis on our Membership Benefits Club (MBC) initiative promoting Luxembourg merchants and on the excellent food preparation recipes offered to us by our dear friend and colleague, Bibi Wintersdorf (who, by the way, has just been elected to be an alderman in Junglinster!) Congratulations Bibi! They are lucky to have you!!!
With respect and very best wishes,
Paul
Paul Schonenberg
Chairman and CEO
AMCHAM.lu