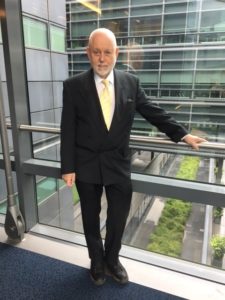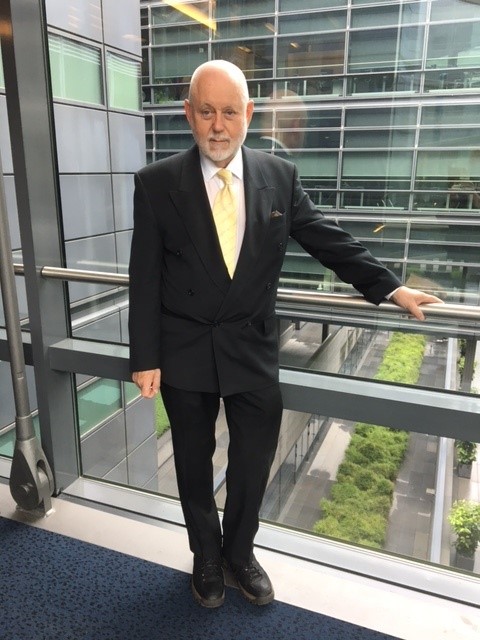 Dear Members, Partners and Friends,
Welcome to your 129th AMCHAM Newsletter!
It is hard to believe that we have been publishing AMCHAM digital newsletters for more than three years now. I remember, at the start of COVID, when we decided that publishing a quarterly paper magazine was not an adequate way to help you, our English-speaking constituents and friends, keep informed about what is going on in Luxembourg (and besides in that time period everyone was afraid to touch a piece of paper for fear of getting sick and advertisers had no interest to place the ads necessary to pay the printing costs of a magazine!).
Now, almost four years later, we believe we made the right choice to launch a free weekly English-language digital Newsletter which publishes the government news and "living in Luxembourg" information our business community of expats and friends need to know. Our very special thanks to Deloitte, Losch, PM International, and PwC for sponsoring this project! We really appreciate and thank these great companies for being strong AMCHAM members and for their much appreciated financial sponsorship which allows us to produce and distribute our newsletter to almost 8,000 subscribers every week! And for other interested companies, we are looking for two more sponsors for this project. If you are interested, please contact Daniel@amcham.lu. He will be happy to discuss with you all of the details.
Last week we found out the shape and objectives of the new government and also read that the economy of Luxembourg is in recession. We are thankful the voters have elected this new CSV/DP coalition and have confidence in this partnership. We are encouraged by the early details of their priorities for governance, wish our new government all success and look for results. To be clear, the spike in inflation we have experienced has been caused by government spending outpacing government income and must be gotten under control. This will not be easy and there will be tough decisions to be made. Our hopes and very best wishes go to our new Prime Minister, Luc Frieden, who has the experience, wisdom and strength of character to lead a relaunch of the economy which is necessary to increase tax revenue and ensure Luxembourg's prosperity; our new Deputy Prime Minister and Minister of Foreign Affairs, Xavier Bettel, who has the connections, personality and advocacy skills to protect Luxembourg's best interests in Brussels, Strasbourg and with our allies, friends and enemies around the world; Our new leader of the Chamber of Deputies, Claude Wiseler, who has the experience and motivation to very strongly and smartly manage the Deputies and the process of compromise in the legislative branch of government to ensure the legislature produces the right laws of regulatory guidance; and our new Minister of Defense/ Minister of Mobility and Minister of Equal Opportunity for Men and Women, Yuriko Backes, who has all the attributes and motivation to successfully manage her unique opportunity to provide new leadership and powerful results in these three absolutely critical areas of responsibility. We wish these four and the rest of the Ministers and government our very best and promise our fullest support to bring Luxembourg back to prosperity.
As we go forward, AMCHAM promises to continue to stand by you, our members, partners and friends. We will forcefully defend your interests in the halls of power, as we have done over the past 29 years.
With the passing of Rosalynn Carter this week, we mourn the loss of a remarkable individual whose dedication to public service and advocacy leaves an enduring legacy. Her grace, compassion, and commitment to making a positive impact on society will be remembered with deep respect and gratitude.
This past week, Giovanni Patri and Victoria McCarthy hosted a strong Entrepreneur/Small Business Committee networking event featuring several independents who are excellent role models for success. I was very impressed by the expert advice shared with the audience, and most especially by the collective passion on display among all of the participants. Just for information, please note that we have a special AMCHAM membership category of only 100 euro per year for early stage Entrepreneurs and Independents. Feel free to contact Giovanni and Victoria on social media for more information or write to info@amcham.lu.
On Saturday evening a number of us supported the US Marine Corp 248th annual birthday gala at the Hilton. Please see the photos here. On Monday evening, many of us were at the British/Luxembourg Society's annual Winston Churchill lecture. Tuesday at Lunch time, we joined with our friends from the British Chamber of Commerce for our joint annual tax lunch with Laura Foulds, the Managing Director of the excellent (and strongly recommended!) Analie Tax Consulting company.
Tomorrow evening, 24 November, we are very much looking forward to joining Ambassador Barrett and Minister Backes to welcome our members and guests to our annual AMCHAM Thanksgiving Gala dinner at the Hilton, hosting 220 of our members, partners, friends and guests. We look forward to showing you all the photos from this event next week!
Our guest interviewee this week is the General Manager of the NATO Supply and Procurement Agency, NSPA, Stacy A. Cummings. If you have paid attention to the state of the world that we are in, you will have noticed the critical role that logistics supply chain management is playing in the Ukraine/Russia and the Israeli/Palestinian conflicts. There is an old saying that " Soldiers fight battles but Logistics wins wars". As head of the premier NATO agency tasked to manage this hugely important responsibility, Ms. Cummings and her team, play a critical role ensuring that our team wins. We are delighted to have this opportunity to share a deep look into the details so you gain understanding of the complexities involved and also understand why military logistics is fundamentally different from the just-in-time logistics presently in vogue in civilian businesses. Please enjoy this excellent informative article and join with us in appreciating what Ms. Cummings and her team do here in Luxembourg to ensure the strength and efficiency of NATO to protect us all.
If you are looking for one more great party before the Christmas break, please join us on Saturday 16 December at the Hilton for our Gala Dinner Dance Party! We will promise you and your friends, great food and drinks, the fun photo booth, wonderful fellowship and networking, and live music to dance your feet off! This will be an English speaking community event put on by AMCHAM with the partnership and support of the British Chamber of Commerce, British/Luxembourg society, and the Romania Luxemburg Business Forum. Click HERE to register and pay to join us!
With respect and very best wishes,
Paul Schonenberg
Chairman and CEO
AMCHAM.lu