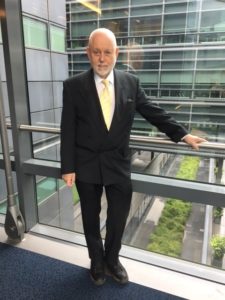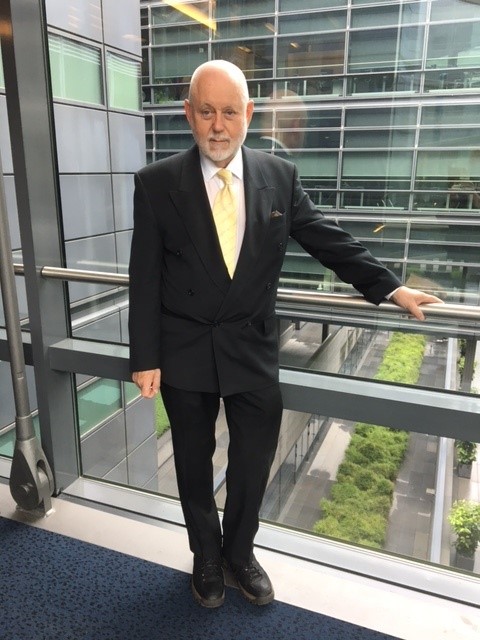 Dear AMCHAM Members, Partners and Friends,
With the start of November, we are clearly into rather cold and wet winter weather. Over the weekend, this was particularly the case as I spent some time in the North of Luxembourg with an informal Vietnamese wives club (and their partners) eating wonderful food and engaging in great conversation. While the women were all Vietnamese, and primarily conversed in Vietnamese among themselves and in English or French, when we all spoke together, the five men were British, French, German, American and Vietnamese. At one point I realized how very naturally and effortlessly the conversations moved absolutely seamlessly between the four European languages depending on who was talking to whom and the subject being discussed. It was an amazing exchange done with great warmth, friendship and laughter with the quality of the exchanges very much increased and enriched by the fact that some ideas and messages are better expressed and the nuances better understood in one rather than another of the languages! Becoming multi-lingual is hard work… but well worth the effort. And having a multi-cultural/multi-lingual network of friends unbelievably adds richness to your life experience. I am thankful to have and be able to enjoy these friendships and this richness living here in Luxembourg! I encourage others to move beyond the silos of their primary culture/ language and put in the effort to be able to embrace and enjoy this richness of experience and living. Once you make it, you will be very glad you did!
As a small AMCHAM effort to promote multilingualism, you will find on our website two free simultaneous language learning courses which are linked to audio language course versions downloadable to your Android or Apple smart phones. Our five-language version offers beginner/intermediate and advanced learning of the five principal languages of Luxembourg: Luxembourgish, English, French, German, and Portuguese. Our seven-language learning offers these five plus Farsi and Arabic. I will not tell you this will be a project you can complete in a weekend. But the tools are well done and work… and free. You only need to put in the effort.
This onset of cold wet weather has also reminded me of the sacrifices of the American and Allied soldiers who participated in the Battle of the Bulge liberating Luxembourg during the second world war. And with that thought, our featured interview this week is with Jos Tholl, Chairman of the Patton Museum in Ettelbruck. This museum very powerfully shows the history, equipment and story of this period of time and offers a rich experience of discovery and learning to all who visit. Over this past summer, I was pleased to be invited and participate in the inauguration of a new statue of General Patton in an Ettelbruck park location followed by a reception at the Patton Museum with the American Ambassador, his wife, US Embassy staff, the Mayor and community leaders of Ettelbruck and young US Air Force active-duty military visitors from Spangdahlem Air Force base just across the border in Germany. I can't recommend more strongly a visit to this museum… especially during the present cold weather so you can feel the conditions experienced by the soldiers involved in the struggle to liberate Luxembourg.
We are now fully booked for our annual Thanksgiving party and thank all of the companies and people who have registered to join us. If you are not yet registered but interested in this, our biggest, annual event celebration party, please contact Daniel@amcham.lu. As happens every year, there may well be one person or another who needs to cancel at the last minute. Understanding this, we are happy to have a reserve waiting list of attendees we can work with and bring into the event to ensure every seat is filled. So, if you are interested, please contact Daniel!
Our Financial sector committee, following our great success last Christmas time, is hosting a Christmas lunch with Claude Marx on 6 December at the Hotel Royal. Please contact Daniel if you are interested to join.
We also have planned a final 2023 Holiday activity in the form of a Christmas fancy dance party at the Doubletree Hilton on Saturday evening 16 December. The idea is to have a really good end-of-year celebration of friendship with good food, drinks and dancing. If you are interested as couples, individuals or groups, please contact Daniel@amcham.lu.
Lately some people have been asking me for suggestions for modest-sized interesting venues that smaller companies and groups of friends can use for private holiday get together lunch or dinner experiences. In this regard, one of my favorites is Mamer Plage, just outside of town. They have great food and a terrific wine list, parking access and friendly staff. Most interestingly, they have several recycled skiing gondolas, one small log cabin, and several converted AirStream travel trailers, each configured for seating of 4 to six people with a special offering to have Swiss Cheese and Meat raclette. With the candles lit, you are transported to the Swiss Alps for a magical culinary adventure. So, there is absolutely no misunderstanding, I really like, enjoy and recommend this place very much and no one has paid me or AMCHAM to give any endorsement! Following please find the Mamer Plage website with their contact details here: http://www.mamerplage.lu/
We are hopeful for a successful new government coalition very soon and are gently advocating for a government that returns Luxembourg to a more pro-business focus offering a more robust level of prosperity, for the benefit of all of our inhabitants.  We welcome your thoughts and feedback on what you want to see from this new government …. or don't want to see. Your feedback and participation will help our advocacy. Please send your comments and opinions to INFO@AMCHAM.lu.
To our AMCHAM members, our most sincere thanks for letting us serve you. To all other readers, please think about joining AMCHAM and actively involving yourself in our family by sending your contact details to INFO@AMCHAM.lu. Our membership costs are kept affordable and we work very hard serving the needs of our members. Our membership is 30% US companies or passport holders, 20% Luxembourgish companies or passport holders and 50% companies or persons with the full range of global origin and passport holding. We are the largest private international Chamber of Commerce in Luxembourg, a multi-cultural, English speaking melting pot, non-partisan but very pro-business in our advocacy and offer a full range of committees, programs and initiatives to advocate and serve the needs and wishes of our members. Contact me or us and let's talk.
With respect and very best wishes,
Paul Schonenberg
Chairman and CEO
AMCHAM.lu