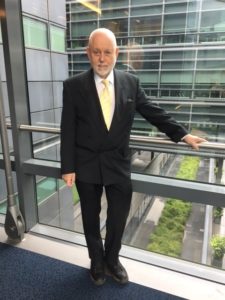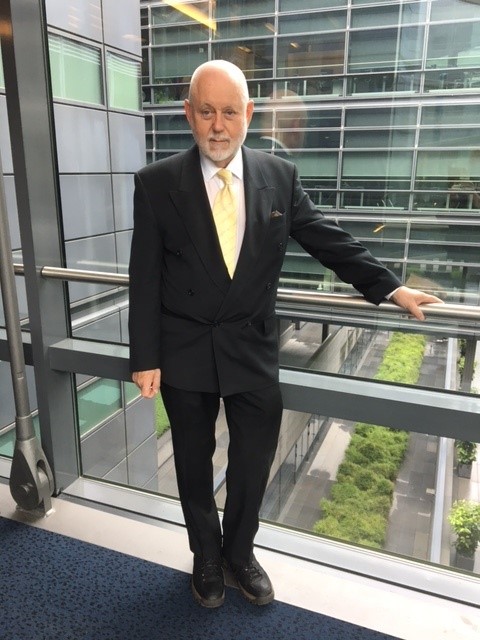 Dear AmCham Members, Partners and friends,
On behalf of all of us in AmCham, I congratulate all of the new members of the Luxembourg Chamber of Deputies for their election. To each of them, we express our best wishes and our hope that they will dedicate themselves to service to the nation, all of its inhabitants, all of its companies and all of its institutional bodies both public and private.  There is much work to be done to make Luxembourg strong again. This work will require both long and short term thinking and best can be done by finding and following a fair and just middle path that protects the needs of all. As a business focused organization representing a large audience of international and local companies and employees without voting rights who nonetheless make substantial contributions to ensure Luxembourg's prosperity, we look forward to the emergence of the next government and commit to do everything within our power to bring the voice of our important and valuable constituency to the decision makers as they develop and implement future decisions. Luxembourg has been a shining city on the top of a very high hill. Let us all work together to ensure that heritage continues.
This past Saturday, I joined the management and staff of our Charter member company, COMO Digital Life, for a three hour walk in the forest followed by a lovely picnic lunch. I was pleased to pass this day in the company of a diverse, multi-cultural, dual gender team of financial sector IT professionals (and their families) all giving their absolute best to implement a shared dream by creating a digital, cloud based financial services provider of the highest quality. I was impressed by their vision, honesty and integrity… their team spirit and their passion to successfully give birth to their dream. Please find the photos (HERE).
Last week, I was also pleased to be invited by Intertrust and their new corporate owners CSC International to a private dinner at Le Royal for the Secretary of the US State of Delaware on Thursday evening, the last night of his and his teams visit to Luxembourg. I was especially honored to sit next to the Secretary of State at the head table and to be able to have a robust conversation with him. Just as Luxembourg is a (small) giant in the heart of Europe, Delaware is  a small giant in the USA. It came to my mind that Delaware and Luxembourg are a very good fit for each other. Both are premier business locations and both have historically placed a high priority on service to their constituents. In my conversation with him, we agreed on the great symmetry between his state and Luxembourg and discussed the possibility to partner together to help Luxembourg companies find a good home to operate from in the USA  and, likewise, to help Delaware based companies to settle into a European HQ location via Luxembourg corporate structures. As a first step, I gave him two copies of our Doing Business in Luxembourg book accompanied by two copies of our Trans-Atlantic Trade and Investment report. In the spirit that a journey only starts after the first step, I am pleased by this first step and look forward to the steps which will follow.
Please note below and sign up to join our second Trans-Atlantic Trade and Investment lunch event sponsored by Deloitte at the new corporate headquarters location in Cloche d'Or on Wednesday, October 18 starting at 11:30 am. This is a free event with sign up starting (HERE). Our guest speakers will include the American Ambassador to Luxembourg, Thomas M. Barrett, the Luxembourg Counsel in New York, Paul Steinmetz; the Amcham EU Director of Public Affairs, Thibaut l'Ortye, Susan Danger the CEO of AmChamEU,  and the author of the 2023 Trans-Atlantic trade and Investment report, Professor Daniel S. Hamilton Professor of the Johns Hopkins University. We are likewise honored to be joined by a dozen business leaders from the United States who will be in Luxembourg as part of a trade mission being run by our partners and friends from the Luxembourg American Chamber of Commerce (LACC) in New York city. We encourage you to sign up and join this lunch time conference, very generously hosted by Deloitte. In truth, the strongest economy on the planet at this time is the economy of the United States. Likewise, the strongest ally contributing to the prosperity of Luxembourg is the United States. And the biggest and most successful global trading partnership the world has ever seen is the transatlantic partnership between the US and Europe. Come and hear that story…. and consider if you and your company might want to get involved…. Sign up to join us at 11:30 on 18 October (HERE).
Yesterday evening we in partnership with B Medical Systems and LACC (Luxembourg American Chamber of Commerce in New York) were proud to host the first in a series of  special webinars to promote Technology made in Luxembourg. B Medical Systems makes the best refrigeration units on the planet right here in Luxembourg. Their refrigeration units have the very highest specifications and have been especially credited for saving countless lives by transporting vaccines during Operation Desert Storm for the US military and, more recently, for being the preferred containment device for Covid vaccines globally.  This Zoom presentation will soon be made available online.
Amongst our many activities, we are happy to announce we are fully sold out for our annual Thanksgiving at the end of November and moving forward with our Financial sector Christmas lunch with Claude Marx on 6 December and our final event of the year, our Christmas party on Friday evening,  15 December. Please contact Daniel@amcham.lu for more details for these events.
Our big thanks to our members, partners and friends. And to those of you not yet members of our family, we are pleased to extend a warm welcome and invitation to contact us to discuss partnering and membership possibilities!
With respect and our very best wishes,
Paul Schonenberg
Chairman and CEO