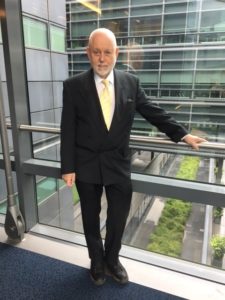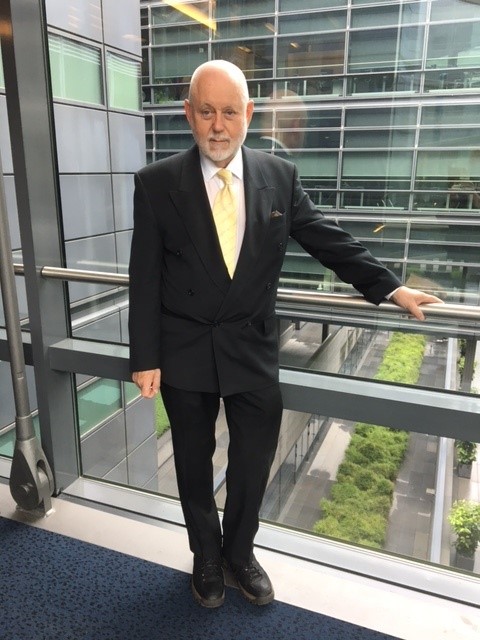 Dear AmCham members and friends,
Welcome back from your summer holiday breaks. We hope you are returning with energy and excitement to face the future!
While you have been away, we have been working hard clearing up loose ends and getting our fall program ready for launch. We are very pleased with the program… and hope you will be too. Please see the details further on.
But first there are a few other things that we want to report on concerning our summer schedule. We were very pleased over the summer for the Chamber of Deputies to bring the work permit revision bill to a vote with the included provisions to ensure easier work permission access for accompanying resident spouses and partners of non-EU citizens, also resident and with their own work permits. This change which impacts accompanying spouses and partners from the USA, Canada, Japan, India, Australia, Singapore, the rest of Asia, South America and Africa is a big win for those persons impacted… and also a big win for the country of Luxembourg.
On the day of the vote, I took a dozen woman leaders with me to sit in the gallery of the Chamber of Deputies to watch and listen to the discussion and see the final outcome. We all were very pleased that every attending member of the Chamber of Deputies in the room voted yes to approve this change. Fixing this law and correcting the inherent structural discrimination against women was the right thing to do. Our hats are off, and all compliments to this country we all love! Please see the excellent article written for us explaining all of this which has been prepared by two lawyers from the Brouxel & Rabia law firm who joined us in the gallery and have been monitoring this legal change for us for some time, at our request. Likewise stay tuned in the coming weeks for a further article co-written by the founder of a major Luxembourg relocation company and the government offices of Adem, giving their official views and further information.
We are pleased to announce the launch of our newest committee, which will be chaired by Italo di Lorenzo of Amazon with our AmCham mandate for managing government relations. This past Friday, Mr. di Lorenzo came with Daniel McKenzie, Anne Perä and myself to have a day of meetings with our counterparts and partners from the American Chamber of Commerce accredited to the EU in Brussels. AmCham EU has been doing this mission for many years now and we welcomed their advice, wise counsel and their agreement to partner with us as we seek to track and manage the full range of Luxembourg and EU government affairs projects. We are undertaking this initiative in an effort to better serve you. Please contact us for further information if this project interests you.
We are also delighted to announce that Amazon will be hosting us for a round table conversation with key politicians – moderated by David Arendt – which will take place just shortly before the national elections with a total focus on economic prosperity issues. Please see the details here and join us.
Our feature interview in this digital newsletter is with Minister Henri Kox who has the responsibility for the management of the national police and for government housing policy and actions. I admit that it has taken some time to bring this conversation with Minister Kox to you all. But we believe he is well worth the wait. Enjoy the interview!
Two Sundays ago, Daniel, Miriam, Anne and I spent the day at Abbaye de Neumünster managing a booth at the first ever Expat Days hosted by LuxTimes & Mediahuis and attended by over 7,000 attendees. It was a great day with brilliant information sharing and networking. Out compliments to Robert Hever and his team for their great effort to make this a success. If you missed us this year, don't worry but do make sure you join us next year when we will do this again!
This past Sunday, I spent with our friend and partner organization, Avia Sport, at Findel airport, as they presented the requirements and opportunities to persons wishing to study and be approved to have private pilot licensees. We like and respect Bill Erpelding and his colleagues at Avia Sport for their passion and professionalism about flying. Their club owns 5 aircraft and has 150 members, all of whom are totally passionate about flying. 41 people attended the training sessions and many also took the opportunity to take aircraft rides from the pilot members of the club. I am very happy to admit that I had a great flight myself! If you have any interest in private flying, remember their name: Avia Sport! If you think you have heard the name before, but are not sure where, we partnered with these pilots and their aircraft last year to take the NATO Ambassadors accredited to Luxembourg on a fly-in to the USAF F-16 fighter base at Spangdahlem Air Base in Germany… a day we all will long remember!
Inside this newsletter, you will also see a great recipe from our favorite chef/entrepreneur Bibi Wintersdorf, generous offers associated with our Member Benefits Club (MBC) Program and many more pieces of useful information.
Before I close, I want to give a shout out to Tetjana Karpenko who produces the Expat Stories program for Radio ARA. Tetjana very kindly allowed me to be interviewed with the results published last week and available on line from 15 September. Thanks Tetjana for brilliantly interviewing me and giving me this opportunity to tell some aspects of my and AmCham's stories!
As always I close by thanking you, readers, for letting us serve you. If you like what you see, tell your friends and encourage them to talk to us about joining the very biggest and best private Chamber of Commerce in Luxembourg… all nationalities are welcome!
With all our respect and very best wishes,
Paul Schonenberg
Chairman and CEO
AmCham.lu