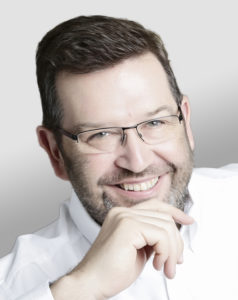 Marc has been an associate partner of Hofstede Insights since 2015. He has published several articles related to the application of the Hofstede 6D model on various aspects of international business.
AMCHAM: Would you like to introduce yourself to our readers and explain the activities of Hofstede Insights Belux?
MARC JACOBS: At Hofstede Insights, we help our customers become aware of, identify and solve challenges in their organization that are related to national cultural differences and/or are related to organizational culture and strategy These are two specific domains for which our pragmatic data-based approach is extremely effective.
In the domain of national culture, we offer specific tools such as:
Country comparison tool which is available for free on our website
Culture Compass tool which visualizes an individual's cultural programming and provides a report with tailored advice for up to 3 countries.
Cultural adaptability tool which identifies potential risks specifically related to expat assignments.
An E-learning module
Above and beyond these tools we offer company-specific tailored workshops & consultancy programs as well as keynote speeches.
In the domain of organizational culture, the key question is if an organization's culture supports or hinders the optimal execution of its strategy. Here we offer a range of tools & reports that guide and support a change management process.
Team Culture Scan (enables the visualization of a team's culture)
Organizational Culture Scan Pro (A complete process to align the organizational culture with the strategy)
Levers of Change (Identifies concrete actions to change the culture)
Executive Match (Identifies if leaders walk the talk and offers guidance)
Psychological Safety Report
HR Report (provides further detailed guidance)
A few key elements about our organization are:
A background in Consulting, Software technology and Academia
A core team of data technicians and communication professionals
Proprietary software, answer pattern analysis, enabling predictive cultural analytics.
150 + Expert facilitators in 60 countries
12 country offices
In Luxembourg, we have a team with very complementary backgrounds in executive management roles in a range of sectors such as manufacturing, banking, software, medical devices, government, the social sector and the start-up world. Each of us has worked and lived in multiple countries and speaks several languages. This enables us to serve our customers in the language they are most comfortable in. Furthermore, we can draw on our colleagues in our global network if specialized expertise is required.
Can you explain in more detail how you help your customers?
Let me give you a few examples that all relate to Luxembourg-based organizations.
Example #1: Construction Company
The management of the company is mostly French and every day they engage with the Luxembourgish public sector as one of their main customers, local technical design offices which tend to be staffed with German engineers, their Portuguese construction workers, etc. This is a great recipe for misunderstandings and as part of their onboarding process for new leaders, for many years, we conduct workshops focused not just on awareness but on providing them the tools to better understand their counterparts and build better and stronger relationships that ultimately benefit the performance of the company.
Example #2: International training company
This organization is active in the domain aviation and sells specialized training around the world. They found that a training that works well in for instance Germany did not necessarily work well in Asia. There are 2 main cultural elements that play a role here. For optimal results, the structure of the training needs to be adapted to the learning preferences of the customers and the same goes for the style of teaching, the exercises that are used, etc. We conducted a workshop for a large group of professional trainers to make them aware and give them guidance on how to adapt their approach as a function of their customer's culture.
Example #3: Luxembourgish manufacturing company with international growth strategy through acquisitions
This company contacted us because they felt the need for an intercultural training to help the integration of the different acquisitions. After a discussion with CEO, it became clear that yes, such training would be helpful but that an even more important challenge was to design a change management trajectory to converge the organizational cultures of each of the locations towards one harmonized organizational culture that would enable the company to execute its strategy as effectively as possible. So we engaged in a process whereby we measured the actual organizational culture of each of the subgroups, worked with the management team to define what the optimum culture needed to be, performed a gap analysis and defined a range of concrete actions to close those gaps.
On top of that we also provided intercultural workshops because the actions necessary to close the gaps need to be customized to the local national cultures. In simple terms, what, in general, motivates an Italian to change his or her behaviors is very different from what will motivate a Chinese person.
Kindly tell our readers about the history of Hofstede Insights Belux and how it came to be?
Personally, I joined Hofstede Insights in 2015 and co-founded the Belux country office in 2019. This came about because with my previous company LuxPET/Plastipak (based in Bascharage), we were always very mindful of dealing with our customers as much as possible in their own language but also worked hard at adapting ourselves to their typical way of doing things which is largely driven by their national culture. As an example, we would make sure we worked in a structured, process-driven way with our German customers, in a more diplomatic way with our French customers and more direct way with our Dutch customers. We did this based on experience and personal affinity. The result of this was that our customers regularly told me that we were different from our competitors because it was much easier to work with us, even across borders and cultures. In the end, this results in customer loyalty and a positive impact on the bottom line and the growth of the business.
In 2011, I discovered the academic work of Prof. Geert Hofstede who developed a system (The 6D Model) to visualize national culture on 6 dimensions (scales) in simple and clear numbers. It is anchored in big data, peer reviewed and continues to be re-confirmed by numerous academic studies. I am an engineer so you can easily imagine that the ability to take some 'fluffy' concept and make it tangible really appealed to me. We organized a workshop with Prof. Gert Jan Hofstede for our European Management Team which turned out to be a real 'lightbulb' moment.
I left Plastipak/LuxPET at the end of 2013 and decided that this was a topic that could really bring a lot of value to many organizations so I joined Hofstede Insights, a consultancy organisation that is pioneering the operationalization of Geert Hofstede's academic research in business.
Throughout its history, Hofstede Insights has integrated the knowledge of the organizations that have made it what it is today: itim International, (consulting/training), The Hofstede Centre (applied analytics) and FeedbackDialog (IT and HR feedback systems) which gives it its unique ability to create and deliver its solutions in an integrated manner. Hofstede Insights' work remains anchored in rigorous academic theory and is completely data driven. Since then, we developed a global network of expert Associated Partners who blend this knowledge with a deep human insight.
How do you differentiate yourself from your competition?
First of all, everything we do is anchored in solid academic theory and peer-reviewed scientific publications. Secondly, we are uniquely data driven and all our surveys and questionnaires are 100 % digital & online, providing a high degree of robust standardization whilst preventing interviewer bias.
With respect to National Culture, we offer a substantial range of tools ranging from a free 'Country Comparison Tool' to our Culture Compass which measures an individual's cultural programming in the Hofstede 6D framework and provides personalized guidance. Furthermore, we offer a survey that generates a Cultural Adaptability Profile which is very useful in for instance risk assessment in expat assignments, predicting the likelihood of assignment success/failure and finally we offer an e-learning module to enable more self-paced learning.
With respect to Organizational Culture and Strategy, our MultiFocus™ tool offers a way to visualize, measure and manage an organization's culture in actual numbers on standardized scales that work for any type of organization. It takes the 'fluffy' aspect out of the challenge of aligning culture with strategy. Managing an organization's culture now becomes a process not unlike managing a financial balance sheet. As an example, you can imagine that this is of specific interest for organizations that have a need to demonstrate to their stakeholders that they are changing their corporate culture. With our tool, it is easy to visualize the culture 'before' and 'after'. It is also a great tool to help manage acquisition processes that often fail because of cultural challenges.
One of the biggest challenges in managing a change process is to make it stick, to make it last. Our approach to this challenge is to train a specialist team of company-internal cultural ambassadors across management levels and departments.
You organized a conference in partnership with the Luxembourg Chamber of Commerce in 2019. Can you elaborate on that?
2019 was the year we launched the Belux country office which was the perfect occasion for a local conference. Because the topic of culture is so important for a highly diverse and outward-looking country as Luxembourg, we partnered with the Luxembourg Chamber of Commerce for the organization of our annual "TheCultureFactor" conference under the motto "Cultural intelligence in Business".
Typically, our annual conference consists of a 2-day internal conference (which this time was hosted by Technoport) and a public conference. We organize this each year somewhere in the world. Some of the previous locations were Tokyo, Amsterdam, Milan and Helsinki. This year it will be in Bangalore, India where we recently opened a country office as well.
The day consisted of presentations by Hofstede experts from all over the world (Luxembourg, Netherlands, Japan, UAE, Nigeria, Australia, Poland, US, etc.) as well as keynotes from Carlo Thelen, Director General and Chief Economist of the Luxembourg Chamber of Commerce and Nicolas Mackel, CEO of Luxembourg for Finance, a customer testimonial from Bas Bredenoord, HR director of Mars International Travel Retail and focused workshops on various topics relevant for the Luxembourg economy.
Based on the number of participants, it was our most successful conference so far and really put us on the map in Luxembourg.
You also published a book. What is it about?
The title is "Negotiate like a local, 7 mindsets to increase your success rate in international business" and operationalizes Prof. Geert Hofstede's 6D model for international B2B negotiation.
The idea of writing this book originated as a translation of Jean-Pierre's book 'Négociation internationale – L'entretien de vente en B to B' into Dutch. His book was written from a French cultural perspective, to help the French with international negotiation, and by translating it, it would become accessible to the Flemish population of Belgium (my origins), who have a similar negotiation style.
However, to expand the target audience, we decided to change the approach and write a book in English which would be accessible to and usable by anyone, from anywhere in the world. It even offers advice on how to read it based on whether you prefer to jump straight into the "how" or, like both of us, learn about the "why" first.
I am very happy that it has been endorsed by Prof. David Arnold from London Business School. It features on London Business School's recommended reading list and is getting excellent reviews on Amazon.
It has also been published in Mandarin by Fudan University Press in Shanghai and is available in Italian with more language versions in the pipeline.
We offer specific seminars on the topic of our book and work together with business schools as well.
Do you only work with Luxembourgish and Belgian organizations?
Not at all. We work with all kinds of local and global organizations in financial services, consumer goods, marketing, IT, telecommunications, manufacturing, construction, healthcare, governmental and supranational institutions. One of our strengths is that we have a global presence so we can assist our customers anywhere in the world with the same support.
Diversity, inclusion, woke, etc. are important and sometimes controversial topics today. I can imagine that Hofstede Insights can contribute quite a bit to those as well.
Absolutely and that on multiple levels. First, we can help create awareness and understanding of differences in national culture and our workshops and tools can be part of building a solution. Furthermore, this topic is also strongly related to organizational culture. Some organizations are more open and welcoming than others. This aspect can be measured as part of our organizational culture scan and thus be managed as part of a change process.
How will the emergence of AI influence your business?
Currently linear AI is coded by coders which have their own cultural biases, so our data will help to counterbalance cultural biases and can ensure a more level playing field. For non linear AI (self learning) cultural insights can help to produce insights into how to counter unwanted changes in social coding. Culture exists on multiple levels and language is only one of these layers.
If AI is impacting our perceptions of words, etc. then understanding how to create national heroes or rituals to secure basic cultural values nations hold dear, becomes of paramount importance.
Similarly in the field of organization culture, AI can be used to keep better track of communication tendencies, e.g. during a transformation – yet – similarly to national culture, language used inside organizations is only one element, so also here AI will help – but not replace our expert knowledge of how values are formed and lived. To make sure we stay on top of things we are as of the summer of 2023 engaged in another research project investigating how AI can be used to measure the direction of organizational culture transformation.
In what ways has Luxembourg exceeded your expectations, and in what ways has it come up short?
As you read earlier, we have a great cooperation with the Luxembourg Chamber of Commerce and we are now exploring a collaboration with the University as well.
One of the challenges for us is that Luxembourg's multicultural society is successful as such and sometimes simply does not see the challenges that exist and therefore the value that we bring to the table. I would dare to say that as a society, we function, albeit successfully, on the lowest common denominator and are missing many opportunities to leverage our rich diversity to be even more successful and assure that that success is future-proof.
Do you enjoy living in Luxembourg and do you still find time for any pastimes (hobbies)?
I came to Luxembourg 25 years ago as co-founder of LuxPET. Between then and now, we lived part-time in the UK and in Italy as well but no matter what, we always kept Luxembourg as our home base. I simply love the extraordinary combination of a very outward-looking, multilingual, pragmatic cosmopolitan society, punching way above its weight on the international scene with the quality of life and village-feel of Luxembourg. It is a fantastic base for a company like ours and enables us to easily work across borders as well.
I live in a small village 15 minutes outside of the city surrounded by forests with beautiful opportunities for long walks which I do regularly.
The views and opinions expressed are those of the authors and do not necessarily reflect an official policy or position of AMCHAM.lu. Any content provided by our interviewees are of their opinion, and are presented in their own words.