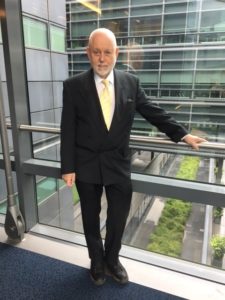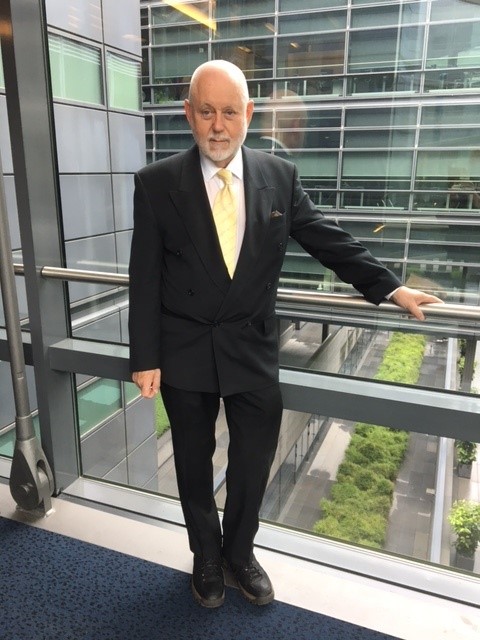 Dear AMCHAM members and friends,
Welcome back from the long weekend for the celebration of Luxembourg's National Day.
Next week, we encourage you to join our forward looking ING-hosted Town Hall discussion focused on a Luxembourg with a population of one million inhabitants. This will come sooner than many of you realize and we believe now is the time to start the discussion with the political leaders to explore our needs and wants in this soon-to-come new world. Please click HERE to see the details and join us for this free event!
We also remind you to join us for the excellent weekend-long 10th Barnes International Polo Tournament. We have partnered with the Luxembourg Polo Club to promote this event alonside Integra Smile. With six teams playing, this will be a great start to the summer event. Please click HERE for all of the information so you can sign up and join us. If you have never played the sport, we have launched an informational video that explains the essentials.
We are pleased also to announce that we have entered a foursome of golfers to participate in a golf tournament being held in July at Spangdahlem Air Force base. The Polish Ambassador and his daughter will join our EXCO member Alain Lam and his wife (representing AMCHAM Luxembourg) for this event. They will use the opportunity to become acquainted with the base golf course as part of our own planning for an AMCHAM Golf tournament hosted at the Air Base which we are currently arranging to hold at a later date. We are delightedly looking forward to offering this as a unique golf tournament outing experience to our members. So, keep a watch on this space as we work out all of the details for a great event. We are also very appreciative to be able to present to two of the participants in this air base tournament plane tickets offered by Luxair and to help Luxair promote itself across the border in Germany to a potential new client base!
Attached here, please see some photos HERE from our recent networking event at Luxair headquarters in Munsbach. I am not sure everyone fully realizes and appreciates the vital role that Luxair plays supporting the oversized international business community which makes such an important contribution to the economic prosperity of Luxembourg. We are very lucky to have Luxair as a national asset!
Soon after we all are back from the summer holiday break, we plan to hold several more town hall meetings with one focused on the national election in early October which will take place at E&Y, and another hosted by Amazon focused on ensuring we retain a strong economy here in Luxembourg. Along with this we will do a transatlantic trade and investment meeting to present the results of the annual study we participate in, which gives the details of the importance of reciprocal economic investment and trade between the US and Luxembourg for the benefit of both countries which have historically been such allies and friends for mutual benefit of both sides.
This week we are delighted to again present an interview with a smaller business partner and member of AMCHAM, this time coming from the custom jewelry sector. Please read with interest to see how Fabienne Belnou has handled the crisis of the past several years and the strategy decisions and challenges they have worked through to survive and prosper during these past several difficult years.
Speaking on the retail sector, we were delighted last week to hold our first retail promotion breakfast at Pizza Hut in town. This was our first such event and we are very pleased with the outcome. Our thanks to Gilles Scholtus from the Ministry of small and medium sized businesses for an excellent presentation on what the Ministry has done and is doing to support the retail sector. Our thanks to all of our guests and most especially our thanks to Pizza Hut's Alexandre Scholer and his team for hosting us! We have taken the liberty to imbed Jazmin Campbell's excellent Chronicle article in this newsletter and agree with all the nice things she has said about this event. From the enthusiasm of the participants, we consider this a good success and look forward to doing it again soon.
We hope you enjoy the recipe of the week and the rest of our newsletter content and join us next week for the last newsletter of the season!
With respect and very best wishes,
Paul Schonenberg
Chairman and CEO
AMCHAM.lu