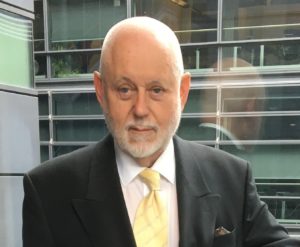 Dear AMCHAM Members, Partners and Friends,
In just a few days, on Sunday, 11 June, the eligible voters in Luxembourg will vote to elect the Mayors and Aldermen who will serve and run the local governments in Luxembourg for the next several years.
We are pleased that the number of eligible foreigners registering to vote has doubled since the last election, but disappointed that the voting number remains at approximately 16%.
We would have liked to see more foreigners getting involved, most especially since we believe local government management will be more responsive and successful if the needs of the foreign residents get more attention. We will continue  to encourage expat participation in the future.
This week we are very pleased and honored to present an interview with DP candidate Lydie Polfer, the current Mayor of Luxembourg city, who is running to retain her role as Luxembourg City Mayor. Her long experience and dedication have well served the inhabitants of Luxembourg city during her two current election mandates. She is noted for her wisdom and openness to help and support all of the citizens and business interests within Luxembourg city. Many have especially appreciated her courage and hard work to keep the city safe from crime, the scourge of drug trafficking and to put a stop to commercially organized gangs of professional beggars.
We likewise welcome an interview with Luc Decker, a first time candidate for the Socialist party running in his first election effort to become an Alderman of the Ville de Luxembourg. Currently serving as the Chief of Staff of the Ministry of Economy for the past several years, he previously was posted to Shanghai as the Luxembourg Consul for the Ministry of Economy.
It should come as no surprise that AMCHAM is an organization with a pro-business and pro expat agenda. We remain continually concerned to make sure that Governmental policies and practices recognize the importance of ensuring Luxembourg's economic prosperity, without which we, as a society, are unable to  satisfy the needs of those we wish to serve. We trust the voters are smart and hope the results of the election will give us the strong leadership we need to ensure the future success of this country we all love. We commit to do the very best we can to advocate on your behalf.
On 7, 8, 9 July we are very pleased to partner with the Polo Club Luxembourg for a three-day tournament event. Please find the latest announcement for this event HERE and join us for a great tournament.
Last week, we were absolutely delighted to partner with the Luxembourg American Chamber of  Commerce in New York for a very interesting and well done technical financial sector event explaining why and how US investors can use the services of the Luxembourg financial sector platform. My thanks to the Consul General of Luxembourg in New York, Paul Steinmetz, Toni Dudsak and Janet Maurillo at LACCNY, and the brilliant team of speakers from Vistra and Loyens & Loeff so well brought together by the Vistra CEO, Jervis Smith. If you missed this event, you can find the video presentation HERE.
We continue to gain partners and members for our Member Benefits Discount program. Please see further details and offers below. And enjoy the excellent recipe article so well presented by our partner and highly skilled chef, Bibi Wintersdorf.
As always, we thank you for allowing us to serve you! If you are not signed up with a FREE SUBSCRIPTION to this Newsletter, please go to our HOME PAGE and enter your contact details into the big red banner at the bottom of the page.  And if you are not yet an AMCHAM member please get more information about joining the largest and most active private Chamber of Commerce in Luxembourg HERE!
With our respect, appreciation and very best wishes,
Paul
Paul Schonenberg
Chairman and CEO
AMCHAM.lu