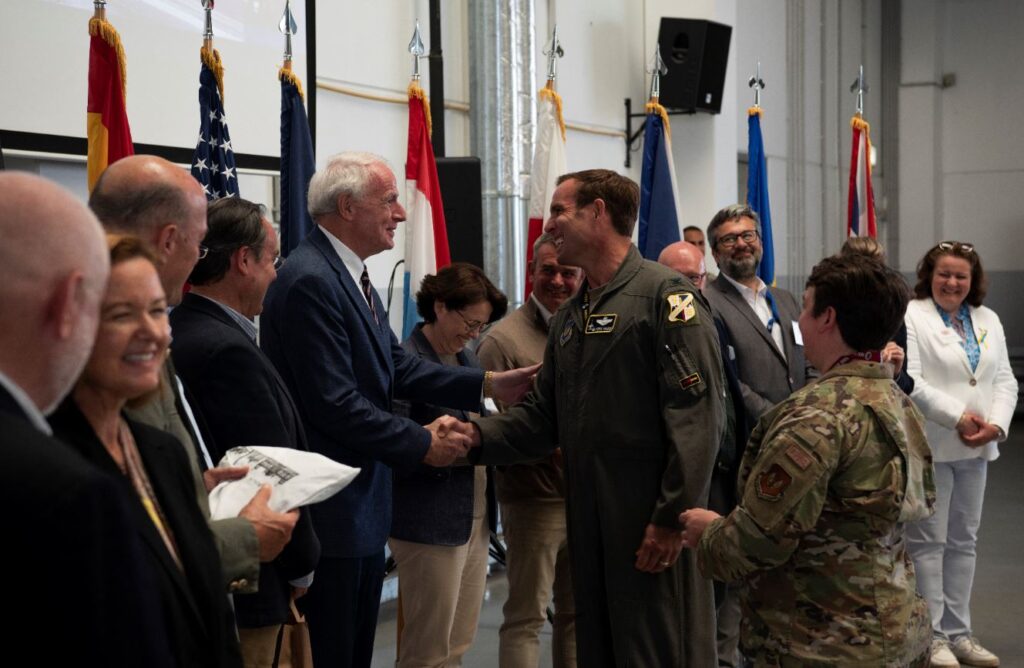 One of the highlights of my first months in Luxembourg was a visit to the Spangdahlem Air Force Base in June last year, where my fellow NATO member states' ambassadors and I were warmly welcomed by the 52nd Fighter Wing Commander Col. Leslie Hauck.
It was a proud moment for me as a U.S. Ambassador to witness first-hand the impressive U.S. military capabilities near the Luxembourg border. I was humbled to have had the opportunity to thank some of the American service members, who serve far away from home to defend the allied airspace in Europe.
This visit demonstrated how the 52nd Fighter Wing, under Col. Hauck's leadership, has been a key asset in the defense and security of the United States, Luxembourg, and all NATO allies in the region and beyond. Not only had the 52nd Fighter Wing played a pivotal role in the evacuation efforts from Afghanistan, but they have also been crucial in reinforcing NATO's Eastern flank as part of our united response to Russia's full-scale invasion of Ukraine. The visit to the Spangdahlem Air Force Base, less than four months after Russia's brutal attack of a democratic nation brought war to European soil, served as a powerful reminder of our duty as NATO members to stand firm and united in defense of our common values and commitments to NATO. It underscored that the freedom we enjoy, comes at a cost of great personal sacrifice to many service members and their families, and reminded us of our part in ensuring that the price they pay, is not in vain.
I am thankful to Col. Hauck for his service, sacrifice and leadership as the 52nd Fighter Wing Commander, for his key role in enhancing NATO's collective defence posture at this critical time in history, and for representing some of the best of the U.S. military in Europe. I wish him the best in the future and hope our paths will cross again.
Sincerely,
Tom Barrett,
U.S. Ambassador to Luxembourg