DISCOVER INNOVATIVE TECHNOLOGIES MADE IN LUXEMBOURG
While Luxembourg is well known as a financial center, it is also a world leading innovation center for researching and developing world class products!
Please join us to celebrate Luxembourg innovation excellence!
Amcham Luxembourg in cooperation with LACC New York are pleased to launch an ongoing series of Technologies made in Luxembourg events which will start on 23rd September 2021 with our showcasing two innovative Luxembourg companies, and their Technologies made in Luxembourg
With increasing digitalization and borders disappearing, we all grow together into one world.
Companies face fundamental changes to their practices to ensure their business survival in the fourth industrial Revolution.
LUXEMBOURG UNDERSTANDS THE RIGHT TECHNOLOGY AT THE RIGHT MOMENT CAN MAKE THE DIFFERENCE!
On 23rd September 2021  at 6pm (Luxembourg local time) and Noon 12pm (New York City local time)
We are pleased to present the first two innovative Luxembourg based companies in this new ongoing quarterly series:
B-Medical Systems saves lives worldwide with their unique propriatary solution for the transport and storage of covid vaccines:

Their refrigerators are certified by the EU MDR, US FDA and WHO PQS.
Hospitals, research laboratories, pharmaceutical companies, blood centers, global humanitarian organisations and ministries of health  rely on their technology.
B-Medical Systems has a worldwide presence in 130+ countries is the only company worldwide offering an end-to-end solution of refrigerated  system for the transportation and refrigeration of Covid 19 Vaccination inoculation products!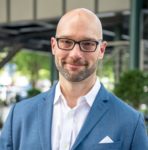 Speaker for B-Medical: Mathew A. Tallman – Head of Sales B Medical Systems
-Head of Sales – North America – B Medical Systems
-Based in Atlanta, GA
-20+ years' experience in the medical-grade refrigeration space serving customers in the clinical, life science, pharma, and biotech segments
Molecular Plasma Group contributes to a better world with their nano technology for single-step, dry surface functionalization:

Their surface enhancement process is capable to bond different types of materials for the automotive industrie, aerospace, electronics, healthcare and advanced composites industries.
Their molecular plasma technology allows them to create self-disinfecting face masks.

Antibodies can be immobilized in less than 10 seconds, which is 10.000x faster than the current industry-standard.

All systems are CE certified and have SPC process controls.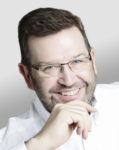 Speaker for Molecular Plasma:   Marc Jacobs – Molecular Plasma Group
Marc holds a Masters in Engineering from KU Leuven and a Sloan Masters in Leadership & Strategy from London Business School.   He moved to Luxembourg in 1998 as co-founder of LuxPET, a PET injection molding & recycling company. Currently he is co-founder and CEO of Molecular Plasma Group, a company active in solvent-free advanced surface functionalization.  
Marc is also the co-author of 'Negotiate like a local, 7 Mindsets to increase your success rate in international business'.
DON'T MISS YOUR OPPORTUNITY! This is a free public service event.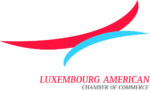 Purchase tickets
If a member invites and hosts non-members, the member has the option to purchase all of the tickets at the member fee price.
Technology Made in Luxembourg

September 23, 2021

6:00 pm - 7:00 pm