Minimum discount available: 10%
https://craftcorner.lu/
Welcome to Craft Corner
Craft Corner is a purveyor and creator of craft products in Luxembourg since 2017.
We try our best to share our passion for drinks and food through our selected range of craft products, our finger food and our menu that changes constantly.
You can always find between 10 and 12 beers on tap, including beers brewed by our in-house brewery Bouneweger Brauerei. You can also get any of the beers on tap freshly poured in 0,5l cans to take away.
Our wine selection consists of 8 to 10 different wines, available in 15cl glasses. Make sure to check out our list of wines sold by the bottle only in our menu section.
In addition to the Bouneweger Brauerei beers, we also make a range of sodas under the name of De Soda, crafted after our own recipes, and made from organic fruit. Make sure to try the long drinks we serve with the house sodas as a mixer.
The spirits we carry are selected with care and meant to cover most of the different styles of each type. As with the beers and wines, the selection changes all the time. We are particularly proud of our range of whiskies – not only Scottish single malts, but also blended malts and even a blended grain, Irish and American whiskies.
Beers on tap, wines, port wines, whiskies and rums are all available to be sampled in tasting flights.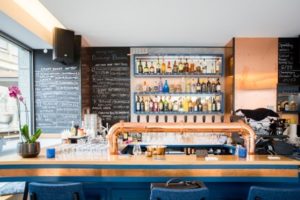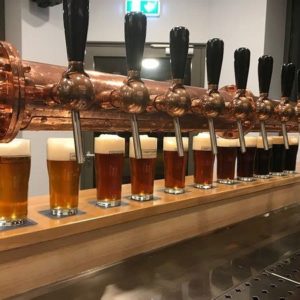 Locations
Craft Corner,
112, Rue de Bonnevoie, L-1261 Luxembourg
661 900 657